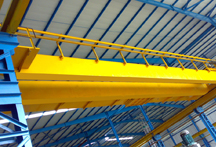 DOUBLE GIRDER
Double-girder overhead travelling cranes offer you higher load capacity for a low deadweight.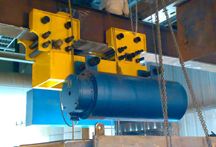 ELECTRIC HOISTS
Speedomech offers standardized Wire Rope Hoists. With reputation for quality, reliability and affordability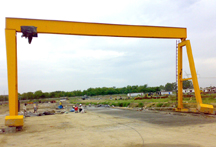 GOLIATH CRANE
Goliath / Gantry Cranes are self-propelled cranes running on rails installed at ground level.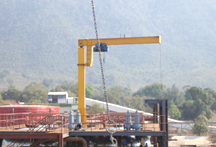 JIB CRANE
Jib cranes assist the staff and multiply human efforts, handling loads up to 3000kg precisely and effortlessly.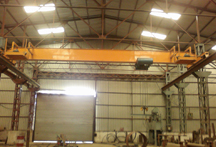 SINGLE GIRDER
Single-girder overhead travelling cranes provide with high-quality Norway technology at a particularly attractive price.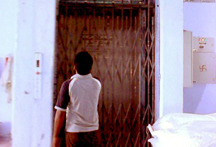 GOODS LIFT
The goods lifts we manufacture are fitted with guide rails, collapsible gates, anti-fall arrangements.